When I was a little girl, my mom often told me that I was beautiful, but she always made it a point to never comment on my outward beauty without telling me that it was more important that I be pretty on the inside.
They were just words, but they resonated with me in a significant way, and I still carry them with me today. On the days where I am preoccupied with my weight or the fact that my newly acquired bangs are incredibly awkward and not at all suited for my face shape (lesson learned), I focus on doing something nice for someone else or paying a compliment to someone in the elevator who looks like they could use some encouragement. It keeps things in perspective and forces me to remember that my beauty should overflow from within.
And when I found out in that I was having a little girl, I definitely went on Etsy overload for a few solid weeks, buying bows in every color and stressing over every detail of Grace's nursery. But I eventually remembered my mom's words and began also praying for the wisdom to raise up a little girl who is pretty on the inside.
Now that she's here, the urge to dress her up like a little doll hasn't subsided even a tiny bit, and I do love seeing her in adorable outfits and accessories.
But I really do think...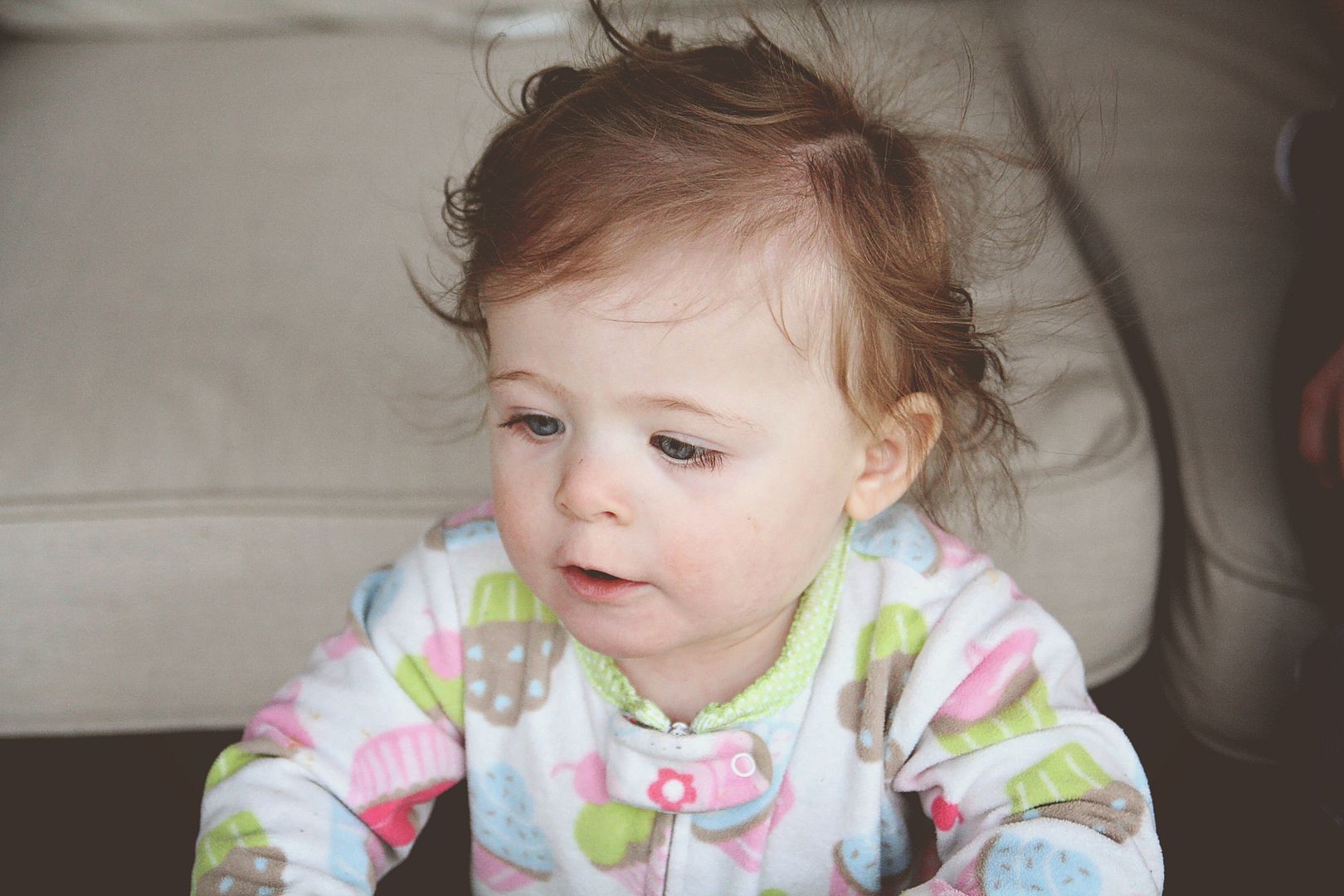 ... that Audrey Hepburn got it right when she said...
... that happy girls are the prettiest. Even when they're in their pajamas. :)